Anywhere on the site, click the images in the heading to return to the Home page.
---
Last updated Monday, September 9, 2019
About the Artist & Her Patrons
Please PM Andy on Facebook if you would like to bring your painting to display at Morgan Grand National. Thanks to all who did last year.
Now is a great time to get started on a portrait. Andy can be working on your painting throughout the MGN. Visitors love watching the progress, and she'll get a lot done during the week.
Below is the 2018 MGN Portrait Display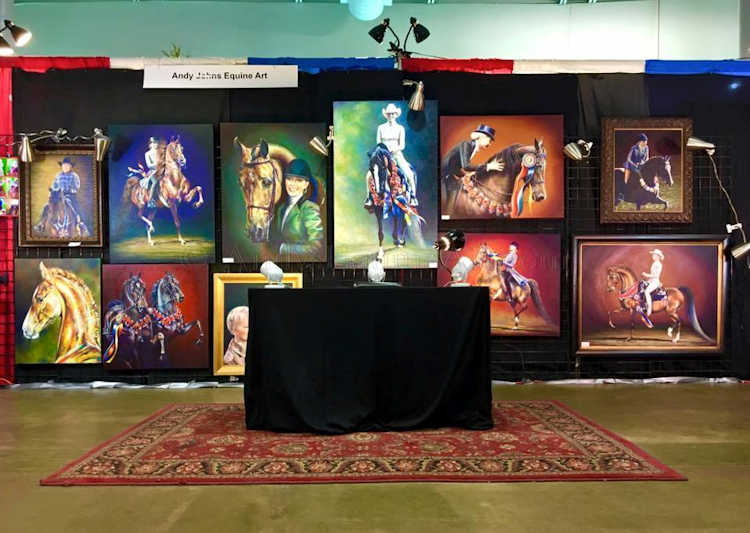 For more information on commissioning a portrait by Andy, see the Commissions page.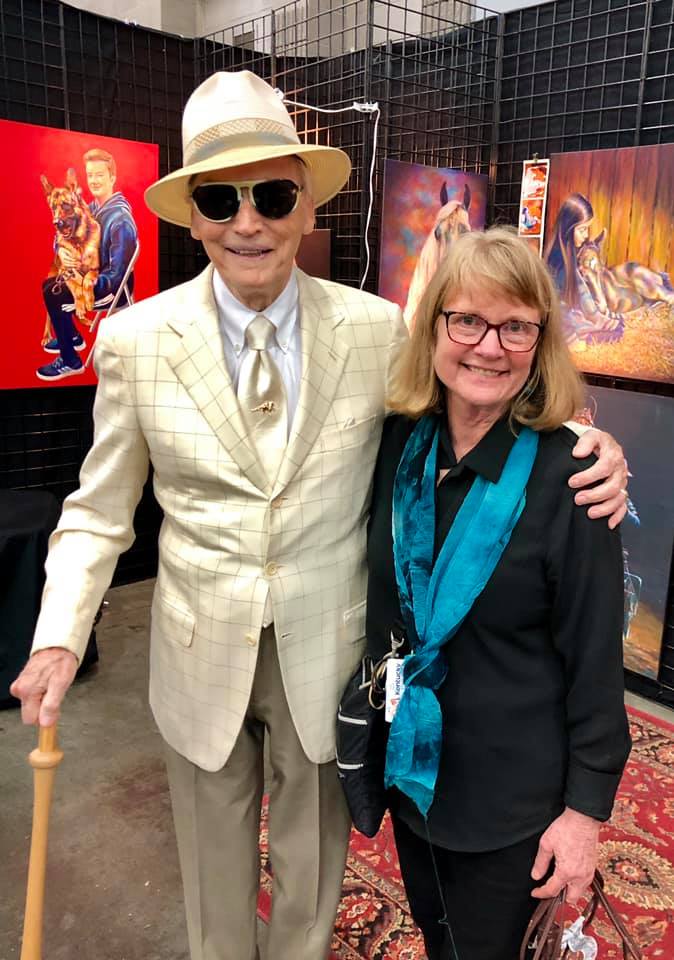 Andy with Don Harris, Stake Night, WCHS 2019
---
---
---
---
the 2015 commission of Lauren Osborne & Cingate Jack Flash

the 2014 commission of McGee Bosworth & WC Let's Talk
the 2012 commission of Cheri Wise and "Archie,"
(WC Water, Water Everywhere)
The making of the 2011 Courageous Lord portrait.
---

Carson Kressley and Andy at the ASB Museum opening of the "Celebrities & Saddlebreds" exhibit
in front of Andy's portrait of Carson riding WC Enchanting Memories.
Click image for a closer view of the portrait.
---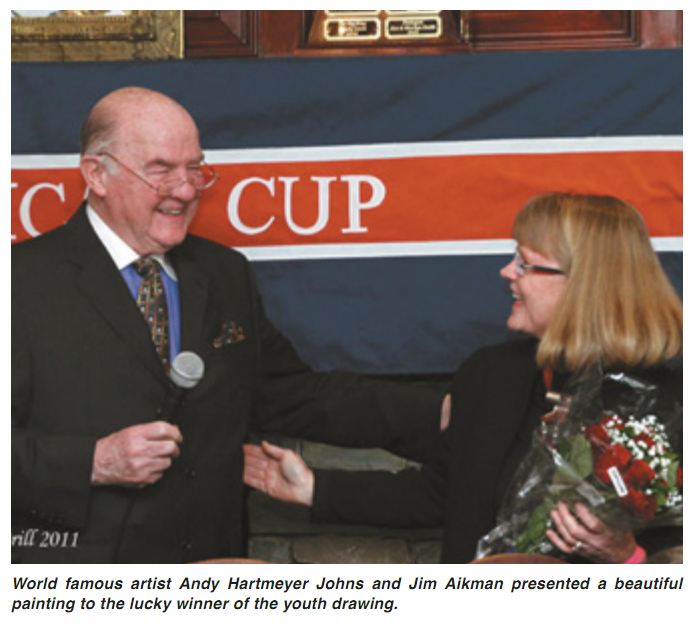 All American Stallion Auction 2011
picture from Saddle Horse Report, Dec 31, 2011
---
Contemporary Equine Art
See Andy's Original Contemporary Paintings page
for early examples of her unique style.
Many of these originals can now be purchased.
"PLEASE INQUIRE"
---
---
Commissioned portraits...

Inquiries: email Andy or call 214.697.0253 or 972.960.0207
Andy Johns
Address:
PO Box 833374
Richardson, TX 75083
Phone:
214.697.0253
Currently VISA, Mastercard, checks and money orders are accepted.
---
Artwork is not to be reproduced without written permission of the artist.
All rights reserved by Andrea Johns, 2019
For technical problems contact webmaster.